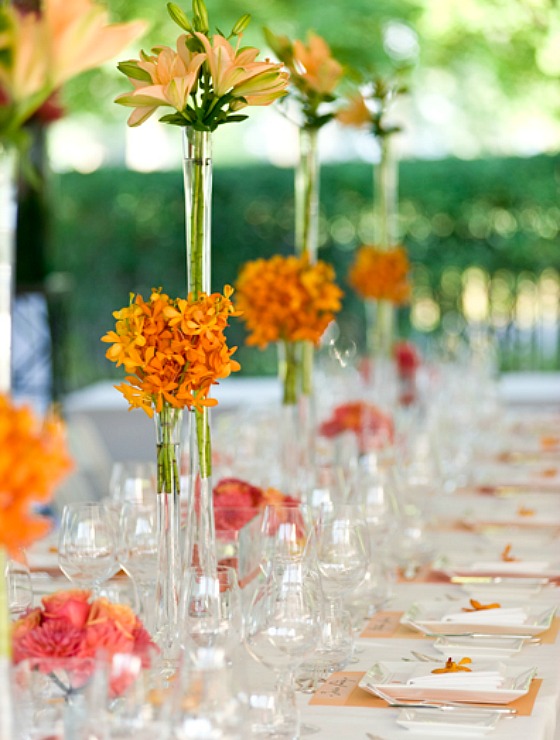 Wedding season will be here before you know it, and as you start working closely with a variety of vendors we wanted to provide you with a list of questions to keep in mind when deciding who you want to partner with. From caterers and florists to photographers and rental companies, here is a list of things to consider when planning your big celebration.
1. Availability: The first thing to ask your vendor is if they are available on the date of your planned event. Secure services as early as possible to ensure you'll get to work with the people you most desire.
2. Experience: Ask vendors if they've worked with your party size or specific menu requirements before. Make enquiries as to whether they are willing to work within specific budgets, and if so, ask for a sample of what they've done to give you a point of reference.
3. Portfolio: Request to view your vendor's portfolio in order to get a sense of their aesthetic and to determine if their style is a good fit for the event you are planning. Ask for a list of references and don't hesitate to contact them.
4. Restrictions: Make sure you are aware of any restrictions your partners may have in place with respect to space/capacity (venues), decorations (venues), alcohol (venue/caterer), pets/children (photographers), and food safety/allergies (caterer).
5. Back-Up Plans: If you're planning an outdoor party or wedding be sure to have a "Plan B" in place with your vendors.
6. The Fine Print: Be sure to review all of the small details of your contracts, and be familiar with any deposits that may be required, as well as cancellation policies and procedures before you sign anything.
7. The Big Day: Know who your point person will be on the day of your wedding/party. As your vendors to provide you with a name and contact number and be aware of which vendor will be attending the event.