Yorkshire Pudding Catering: WHO WE ARE & WHY WE DO IT
We often get asked why we got into the catering and the answer is remarkably simple: We simply LOVE food. We love the gatherings that happen around food, the traditions surrounding mealtimes and the amazing memories these occasions create.
After 10 years of catering in Toronto (and over 30 years combined in the industry), we at Yorkshire Pudding Catering can say with certainty we have done it all. From casual backyard BBQs to elegant galas, classic corporate catering events to tailor-made weddings we have truly loved every minute of this incredible journey as caterers.
For us, creating customized, food-centric and worry-free gatherings is not only our passion but our promise. We know you want a wonderful event – we want to make sure that the journey getting there is just as wonderful. With our hands-on approach, we strive to make the party-planning process simple and clear. And our team of professional and efficient planners, chefs, and onsite staff are dedicated to making your occasion a delicious success.
We hope you have some time to browse through our menus and take a look at our creations in the gallery. Thanks for popping by the Pudding – we at Yorkshire Pudding Catering look forward to hearing from you!

YORKSHIRE PUDDING CATERING PHILOSOPHY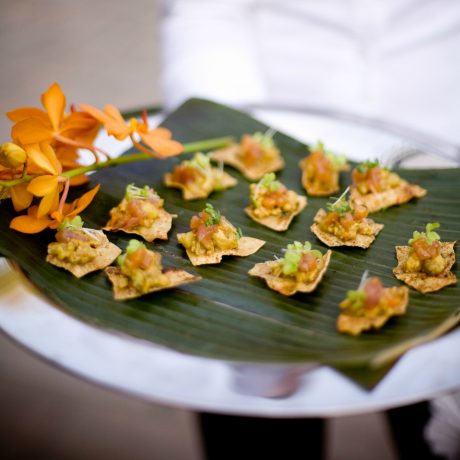 OUR APPROACH TO CATERING IS SIMPLE:
Our aim is to create delicious, elegant yet approachable foods and combine these with exceptional service.
WE AT YORKSHIRE PUDDING CATERING BELIEVE:
Every occasion is special – regardless of size – and is treated as such.  Classic foods made with quality ingredients, care and a contemporary touch are always in style.  Your occasion should be worry-free; From the first bite to the last crumb.
We at Yorkshire Pudding Catering can make sustainable catering a reality; We use local products wherever possible and promote green practices both in our kitchens and onsite.
The party last night was a good one - lots of "buzz". The food was just delicious, and there was plenty - no one went home hungry! But the standout compliment go to the excellent staff you sent us. Many thank you to all!
L. & S. John
The service was excellent and the food was delicious and there was nothing left so I think it was a big success! Your team is extremely professional and very gracious and everything was terrific. Thank you again...we would certainly not hesitate to call again or recommend you to friends.
M. Tingley
Thank you very much for the excellent job you did on Friday night. We were amazed and delighted. We were able to relax and enjoy our guests knowing everything was in your expert hands.
J. Baillie
Thank you so much for providing such delicious and comforting food at my late father's reception. You came highly recommended and matched my expectations.
S. Jones
SIGN UP FOR OUR NEWSLETTER