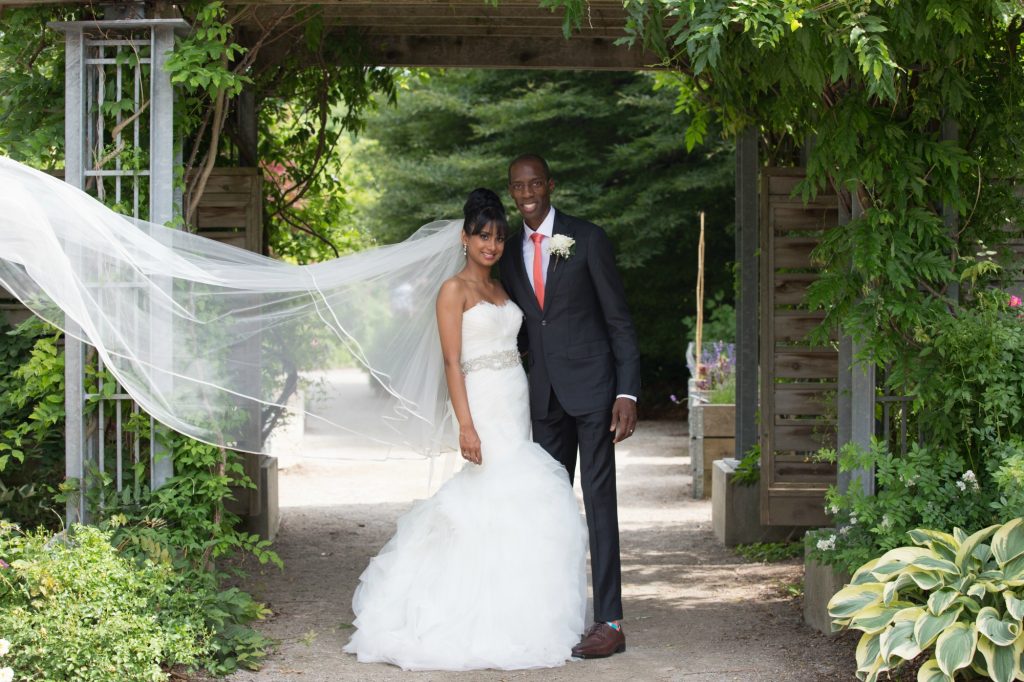 Wedding season has come and gone so quickly but we were so grateful to have been a part of all of them!
Anushka and Dwayne were wonderful to work with. They were both calm and knew what they wanted which always makes the planning process such a breeze. With the Toronto otanical Garden as the back drop, a steel drumist playing and love in the air, what more could you ask for?
To incorporate both of their heritages we created a fusion menu of Sri Lankan and Jamaican foods all packed with flavour! We started out with passed Indian themed hors d'oeuvres which included: curried crab and mango salad on naan, grilled shrimp with a coconut-mango dipping sauce, Sri Lankan chicken curry on a crisp poppadum with mango chutney and Indian vegetable samosas with minted yogurt.
Moving into the buffet dinner with the Jamaican theme, guests had plenty of mouth-watering dishes to choose from: Jerk chicken thighs, curried chickpea curry, Jamaican rice and "peas", curried potatoes with garlic and avocado/mango salad with ginger and cilantro.

For dessert the newlyweds wanted to have a cupcake tower. We provided the tropical flavours of pineapple and coconut cupcakes while Anushka's mom happily arrived onsite early to decorate them.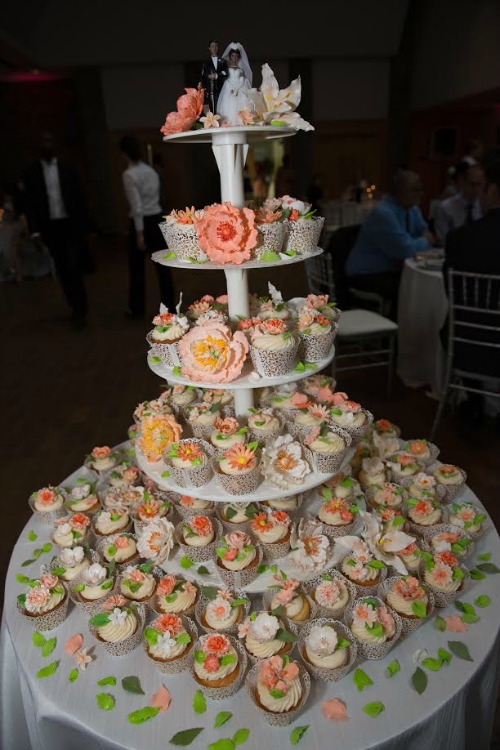 It was a magical and memorable day for everybody involved. We wish Anushka & Dwayne nothing but love and laughter in their new journey together.
Photo Credit: Deborah Lawrence