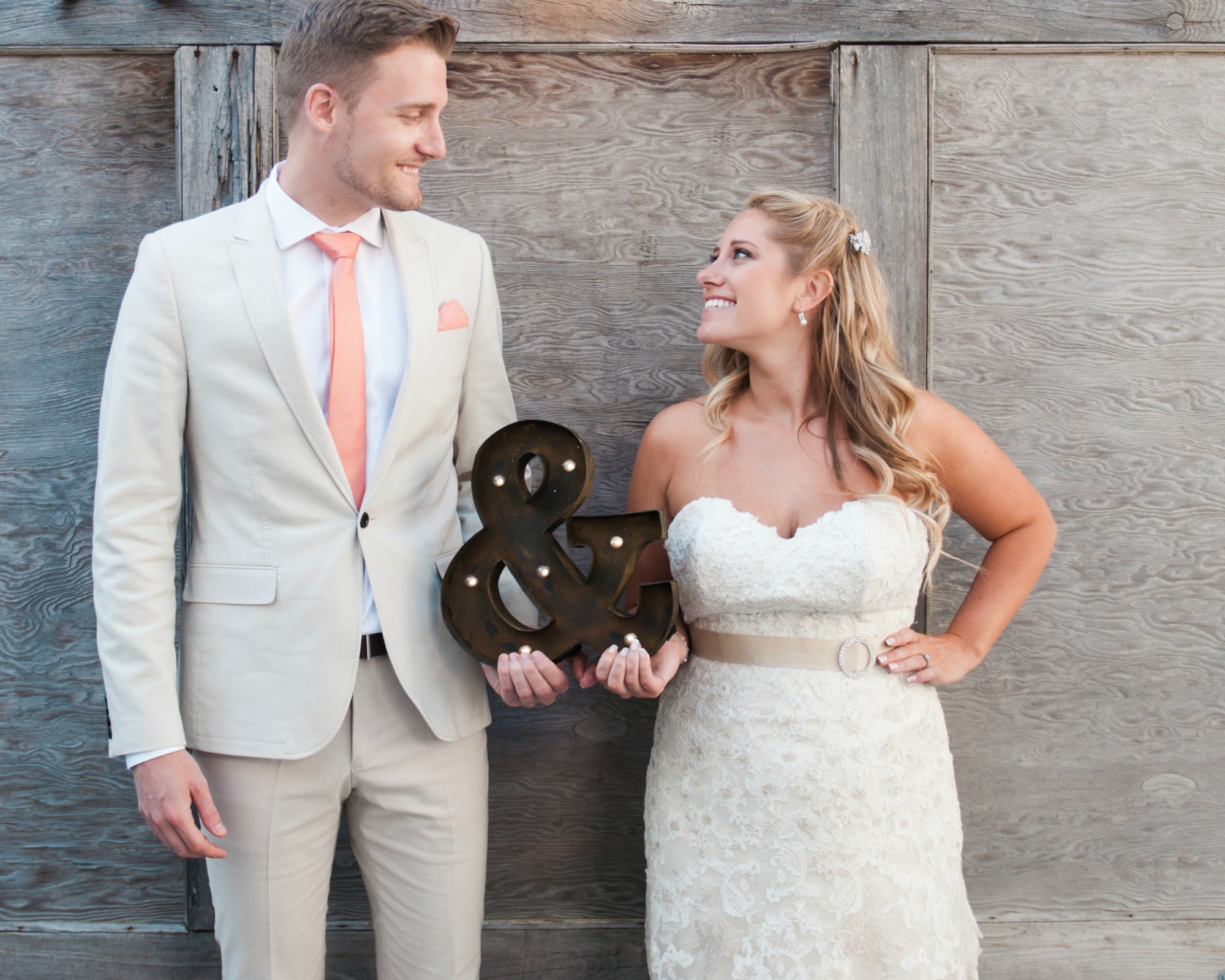 Weddings are always so much fun to organize but it's double the fun when one of our own gets hitched.
Ashley, event coordinator extraordinaire, and her beau Tyler took off to Mexico to tie the knot with close family and friends this past May. But the party didn't stop there! Having a penchant for parties (she is an party planner afterall!), Ashley insisted on having a cocktail style reception back home in Toronto for all the extended friends, family and colleagues that couldn't make it away with them.
The reception was held at Album Studio Rentals, a photography studio just north of Bloordale. With its crisp, white contemporary space, the studio provided the perfect backdrop for the couple's wedding design to flourish. Corals and mints were incorporated into most everything: from desserts to floral arrangements, chalkboards to rose petals.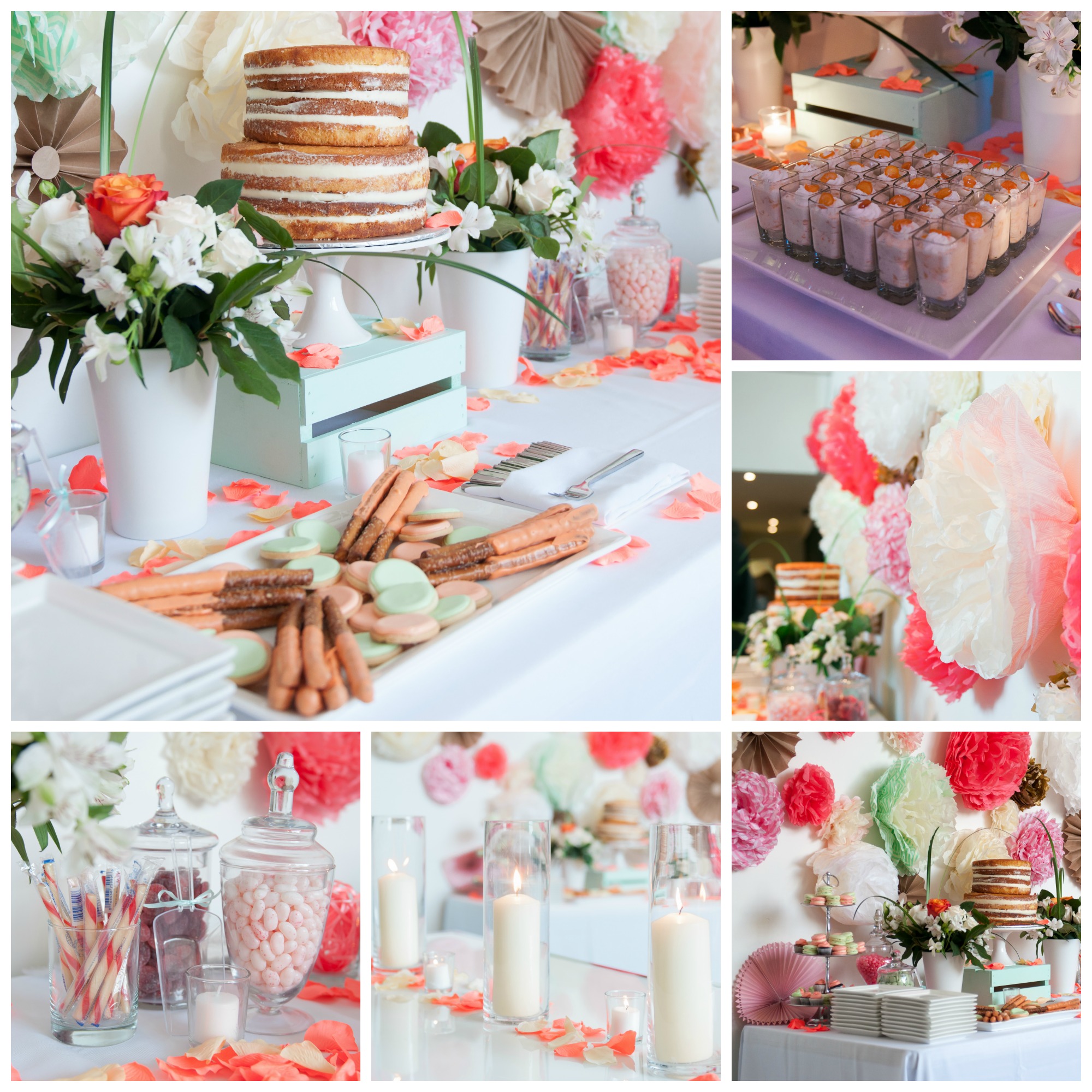 The couple paid homage to their union in Mexico by offering a Mexican-inspired menu. Guests were greeted with chilled margaritas alongside Corona and Dos Equis.

Passed hors d'oeuvres included:
Scallop ceviche, citrus cilantro marinade, cucumber cup
Chili-lime spiced shrimp with ancho chili mayo
Tortilla cups with grilled beef tenderloin, spicy salsa verde, black bean-
chipotle puree and machego cheese
Smoky ancho chili crab cakes with a lime-garlic dipping sauce
Quesadillas stuffed with chevre, mango, jalapeno and fresh coriander
Jalapeno corn bread, Carolina-style pulled pork, crunchy slaw
Black bean fritter, spicy mayo
Stuffed jalapeno poppers

Featured as the "main" – a chef-manned burrito station was a big hit with party-goers. Options included a choice of the following toppings: spicy refried beans, shredded chicken breast mole or ropa viejo beef, Mexican rice, guacamole, salsa, sour cream, hot sauce, grated cheeses, shredded lettuce, picked coriander plus a plethora of different hot sauces.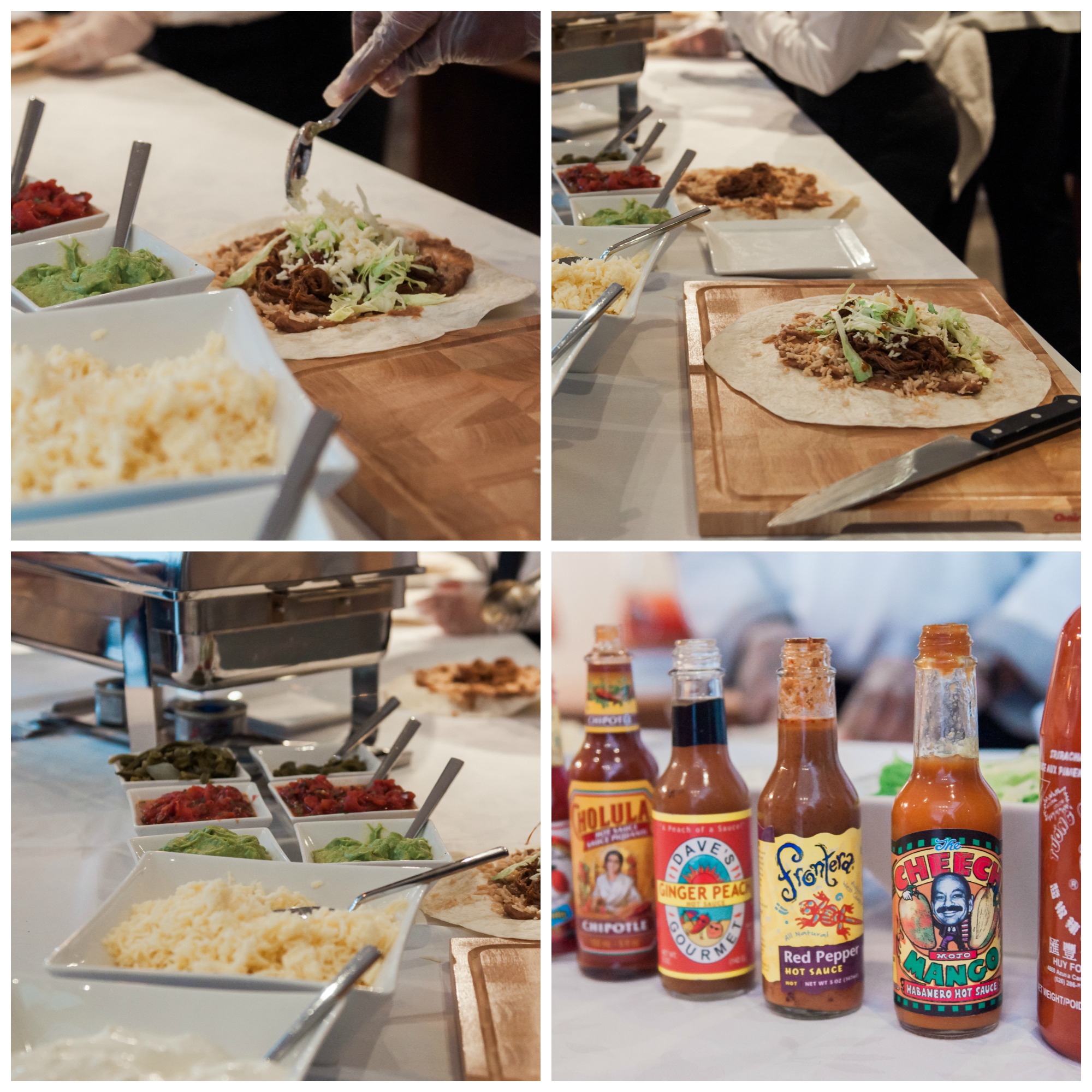 To give guests some nourishment for the late night party, a taco snack was served just before midnight!
We were so thrilled to be a part of the happy couples' special day – Congratulations you two!
Photo Credit by Kinga Gacek Photography