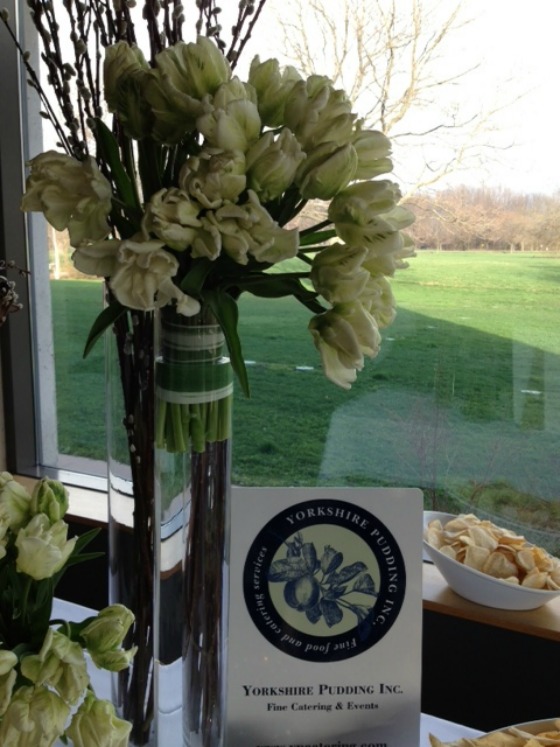 We were at the Shaw Festival last weekend for their annual Shivaree. We have helped their fundraising efforts for the past 6 years and always enjoying heading down to Niagara-on-the-Lake each Spring for this fun event.
For this year's station we decided to do something on the less-fussy side. We have a miniaturized Banh-Mi on our cocktail menu and decided that given it's fantastic response, to make it more of a sample size for the Shivaree.
This humble but delicious Vietnamese sandwich consists of pate, Asian BBQed pork, pickled daikon & carrot, cilantro and fresh chilis. It is all served on fresh baguette with a generous slick of mayo and butter – decidedly un-Asian elements that were introduced to the Vietnamese under colonization by the French.

The result is a little sandwich packed with flavour, crunch and heat; the "Saigon Sub" is truly the perfect balance of all things that make a sandwich great.
We served ours here with Gingered Taro Root chips for a perfect little evening snack and were cleared out in under 2 hours!