We were honoured to be asked back for the CAMH Unmasked 2015 dinner again this year. We are thrilled to be a part of such a wonderful cause and working with the people who have the vision to pull it all off.
Numerous caterers and gallery owners are involved on this special night to showcase artists during intimate dinners throughout the city.
To start guests chowed down on our wild mushroom and morel consomee, then devoured the duo of lamb (roast sirloin and braised shoulder) with fava and spring vegetable ragu and finished with an artisanal cheese course. Here are some moments caught on camera: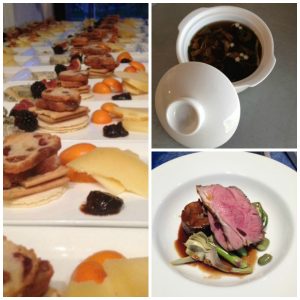 At the end of the day, the event raised a record $1M in support of vital projects underway at CAMH. Now that is something we can all be proud of.