There are so many different food styles to choose from when hosting an event.  Your more common are: buffet, plated or cocktail.  However, now-a-days there are tasting plates (ie. tapas style), family style, food trucks, interactive stations and so much more!
Here's a glimpse into the chef-manned food station.
Catering companies have adapted to the requests of the masses by providing unique food service by combining both food as well as live entertainment.  Chef-manned food stations are popular to have during a wedding or corporate event where the food also becomes a showpiece. The chef is prepping and cooking up the food right in front of the guests and food is served piping hot right off the burners. Both elements of the food station is thrilling and delicious!
Pierogi Food Station with all the fixings

Beef carving station: beef tenderloin cooked medium rare, carved onsite and served with a roasted garlic aioli, thyme-infused horseradish, roasted red pepper Dijon, ACE focaccia rolls, caramelized onions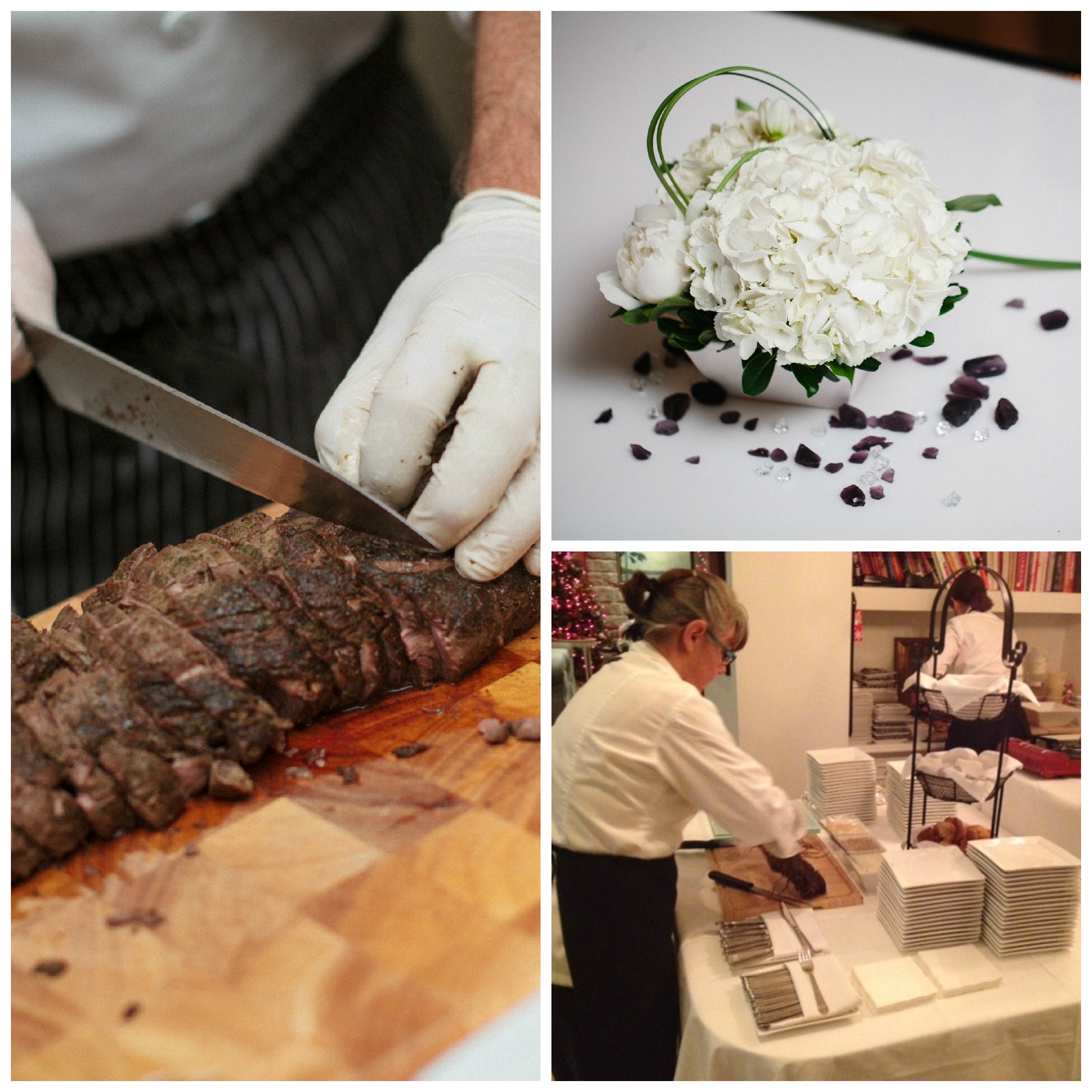 Sushi Onsite: chef-rolled sushi (maki and nigiri): Tuna, salmon, smoked eel, salmon roe, California, spicy tuna, etc. All served with the traditional condiments

Hand rolled crispy Peking duck served in a chive crepe with a cilantro and hoisin sauce

Miso-glazed seared scallop, forbidden rice salad, shiitake, scallion, snow peas, lotus root chip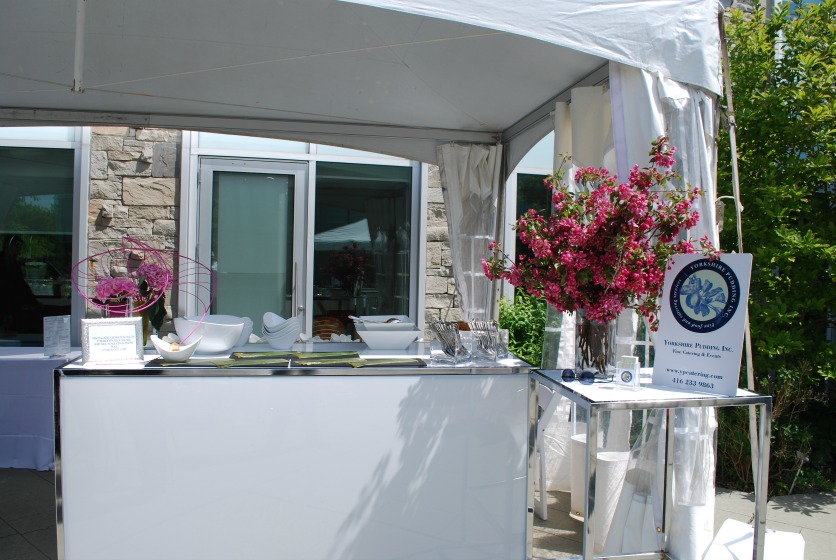 Keep a chef-manned food station in mind for your next event!