Staying in for a while? Let us help you stock your freezer with some delicious, healthy, heat and serve meals.
Order $250 worth of casseroles (before HST) between now and April 1st and receive 2 dozen of our famous mini French Orange cupcakes. See our menu below: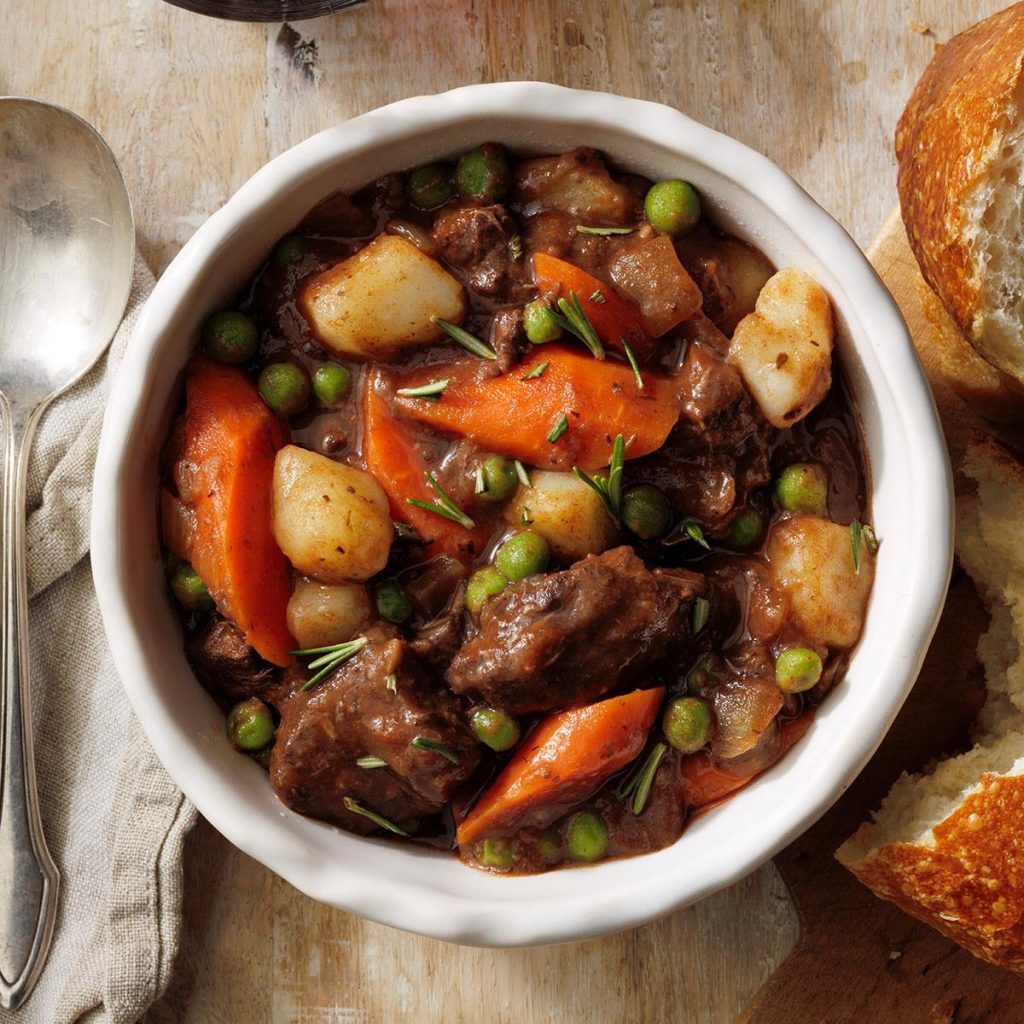 Meaty Casseroles
Traditional Beef Bourguignon with pearl onions, lardons, mushrooms
$8o (feeds 6 – 8), $25 (feeds 2)
Shepherds pie of AAA beef, sweet corn, peas, carrots, veal reduction, garlic mashed potatoes*
$56 (feeds 8), $16 (feeds 2)
Red-wine braised short ribs, natural jus
$32 (2 x 6oz steaks)
Irish lamb stew: Rosemary, Guinness, peas and potato
$75 (feeds 8-10), $22 (feeds 2-3)
Ancho chili rubbed flat iron steak
$35 (grill marked, uncooked, 1.5 lb average, 3-4 servings)
Poultry & Fish Casseroles
Roasted butternut squash, roasted chicken, caramelized onions, rosemary cream sauce*
$75 (feeds 8-10), $22 (feeds 2-3)
Indian butter chicken with tomato, chickpeas*
$75 (feeds 8-10), $22 (feeds 2-3)
Chicken vegetable pot pie, puff pastry crust, thyme lemon cream
$62 (feeds 8), $18 (feeds 2)
Caribbean chicken curry, carrots, peas, coconut milk*
$75 (feeds 8-10), $22 (feeds 2-3)
Maple soy marinated salmon, sesame* (raw)
$30 (2 x 6 oz)
Lemon dill shallot salmon* (raw)
$30 (2 x 6 oz)
Vegetarian Casseroles
Black bean, spinach, corn enchiladas, whole wheat shells, tomato enchilada sauce
$42 (8 pcs, feeds 4)
Javanese tempeh sambal goreng: Tempeh, carrots, cauliflower, peas, in richl tomato coconut sauce
$48 (feeds 8)
Tofu Thai green curry, sweet potato, peppers, onions, mushrooms*
$16 per litre (feeds 2)
Pastas
Wild mushroom and porcini lasagna, fontina, thyme, garlic cream sauce
$56 (feeds 8)
Classic meat lasagna with three cheeses
$56 (feeds 8)
Mac n' cheese, smoky bacon, spinach, white cheddar sauce, garlic crumb topping
$48 (feeds 8), $14 (feeds 2)
Soups, Chilis and Sauces
Roasted butternut squash and maple soup* – $12 per litre
Pear and Parsnip potage* – $12 per litre
Sweet potato, coconut, lemongrass soup* – $12 per litre
Vegetarian spicy 3-bean chili, carrots, peppers, corn* – $13 per litre
Classic chili con carne with kidney beans* – $15 per litre
Classic tomato sauce* – $12 per litre
Classic Bolognese* – $15 per litre
Dishes are available frozen (or fresh if requested). All * denote gluten-free items
Please see our order form here.
**Minimum $150 order