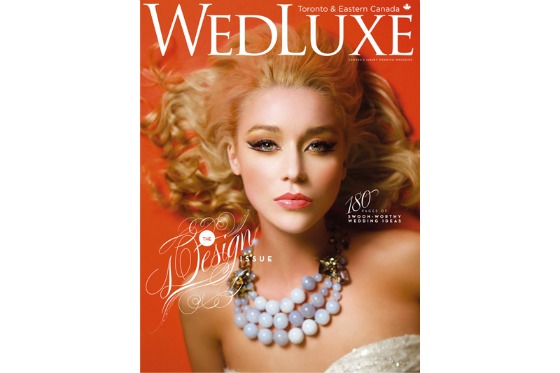 Last Fall, we worked with our good friends at Verve Photo Co. to create another editorial feature, this time for a popular wedding magazine. The photos were selected for the winter issue of WedLuxe magazine, and we couldn't be more pleased with how the shoot turned out.

We would like to thank the incredibly talented people who donated their time, effort, and creativity to make the Da Vinci Renaissance Editorial so fantastic!
Location: Rockwood Conservation Area
Produce, Concept Co-Creator, and Stylist: Lisa Allain, Visions of Platinum and Garnet
Concept Co-Creator, Designer, Florals, and Styling: Paras Mehta, Design 2 Decor
Cake: Konstadin – Cakes by Konstadin
Invitation and Menu Design: Deb Lau Yu, Palettera Custom Correspondence
Wedding Dress: White Toronto – Marchesa
Headpiece: David Dunkley
Model: Julia Nonkes
Hair Stylist and Make-Up Artist: Shobana Lakkavally, Amplified Soul Make-Up + Hair Couture
Photography: Krista Fox, Verve Photo Co.