I don't know about you guys, but the LAST thing I want to do when we get home is cook (and it's not because I cook all day but because it's just too darn hot out!).
So to help you beat the heat I have put together a list of three easy, n-cook dinners to help keep your evenings, and spirits, cool.
Option #1: Gourmet Sandwich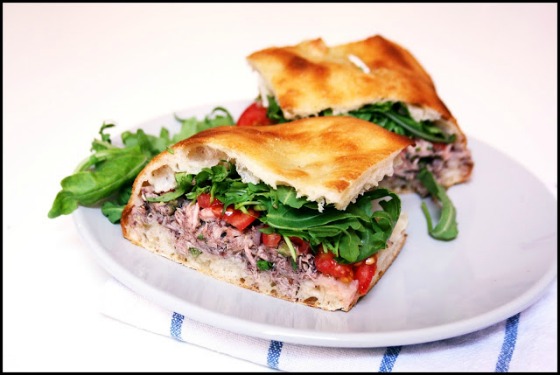 For those days when you have nothing planned, here is a really simple and quick meal requiring only five ingredients: good quality tuna packed in olive oil, black olive tapenade, perfectly ripe tomatoes, baby arugula and fresh foccacia. Split the foccacia in half, spread both sides with tapenade, top with chunks of tuna, sliced tomatoes and baby arugula. A simple, delicious mid-week dinner done in 5 minutes. Image by Josie Lee.
Option #2 : The-You- Name-It-Salad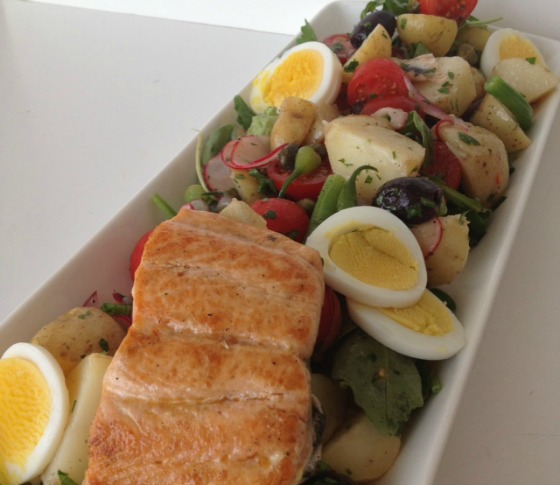 When you don't want to necessarily go shopping but have a fairly well-stocked fridge, one of the most simple (and nutritious) meals you can make is a big old, bottom of the fridge salad. Take whatever veggies you have on hand and some readily available protein for a quick and easy meal in a bowl. My salads generally start with a lettuce base and are topped with carrot, cucumber, red onion, cherry tomatoes, slivered mushrooms and then whatever protein I have on hand: rotisserie chicken or leftover hardboiled eggs or salmon, canned tuna (made into salad), chickpeas and croutons, nuts or just some great chunks of cheese. SO easy!
Option #3: The Parisian Delight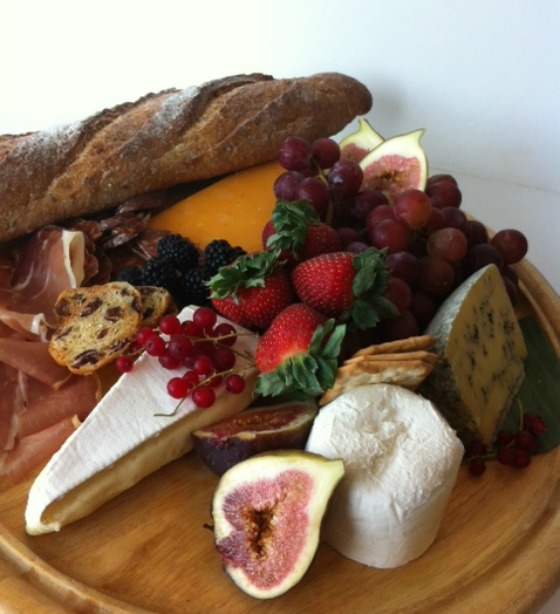 For a stress-free but romantic summer night or even better, a picnic – head to your local deli and pick up the following: assorted fine cheeses, pates or cold cuts, marinated olives, cherry tomatoes, cornichons, fresh fruits (think finger friendly: cherries, grapes, berries) and a crisp, fresh baguette. The only tools required (which is why it is so perfect for a picnic!) are a cutting board and cheese knife. I personally just like to tear chunks of bread off to eat alongside the wonderful assortment of goodies but I suppose a more refined cook might cut the bread into manageable pieces before heading out. Add a bottle of chilled sauvignon blanc and voila! dinner is served.