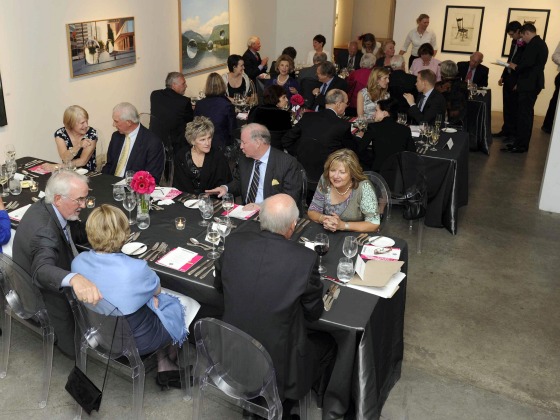 Weddings are always so fun to be a part of especially when you get to work with so many fantastic couples – Emily & Brandon were one of them. Working alongside event coordinator extraordinaire, Malvina from Fabulous Occasions every detail to this Family Farm wedding went off without a hitch!
The set up under the marqui tent was elegant and relaxed. Bringing in rattan chargers, wooden harvest tables, chocolate brown Chiavari chairs, candles and a plethora of wild flowers all set the mood for this rustic chic wedding to unfold.

As guests waited for the bride, they were greeted with specialty cocktails that included a Bourbon Lemonade and a Raspberry Mojito made with freshly squeezed juices from one of our talented suppliers.
After it was official, Emily & Brandon were off to take photos while the guests were served gourmet hors d'oeuvres that included: Fresh rolls, Buttermilk and chive lobster salad cups,
Smoked salmon on an everything crisp, Seared scallop on waffle potato chip, Mini rosemary Yorkshire Puddings (of course!), and Deep fried truffled mac n' cheese
The guests were then corralled into the tent for the big grand entrance! Emily & Brandon were welcomed as husband and wife to the roaring cheers of their family and friends. While having their first dance our team of staff served the first course: a fresh Summer salad of tender herbs, sunchoke chips, roasted grapes, champagne vinaigrette.
Keeping with the relaxed farm feel, the main buffet was set that provided guests with the nourishment they'd need for all the dancing that followed! The buffet included:
BBQed ribs, YP sauce
Tuscan grilled chicken breasts (lemon, rosemary, garlic, olive oil, skin on)
Roasted potato salad with caramelized shallot, ancho sour cream dressing
Classic creamy coleslaw with green apple, grated carrot, celery root
Mexican street corn, lime crema, cilantro, chili dust
Platter of assorted pesto-rubbed grilled and roasted vegetables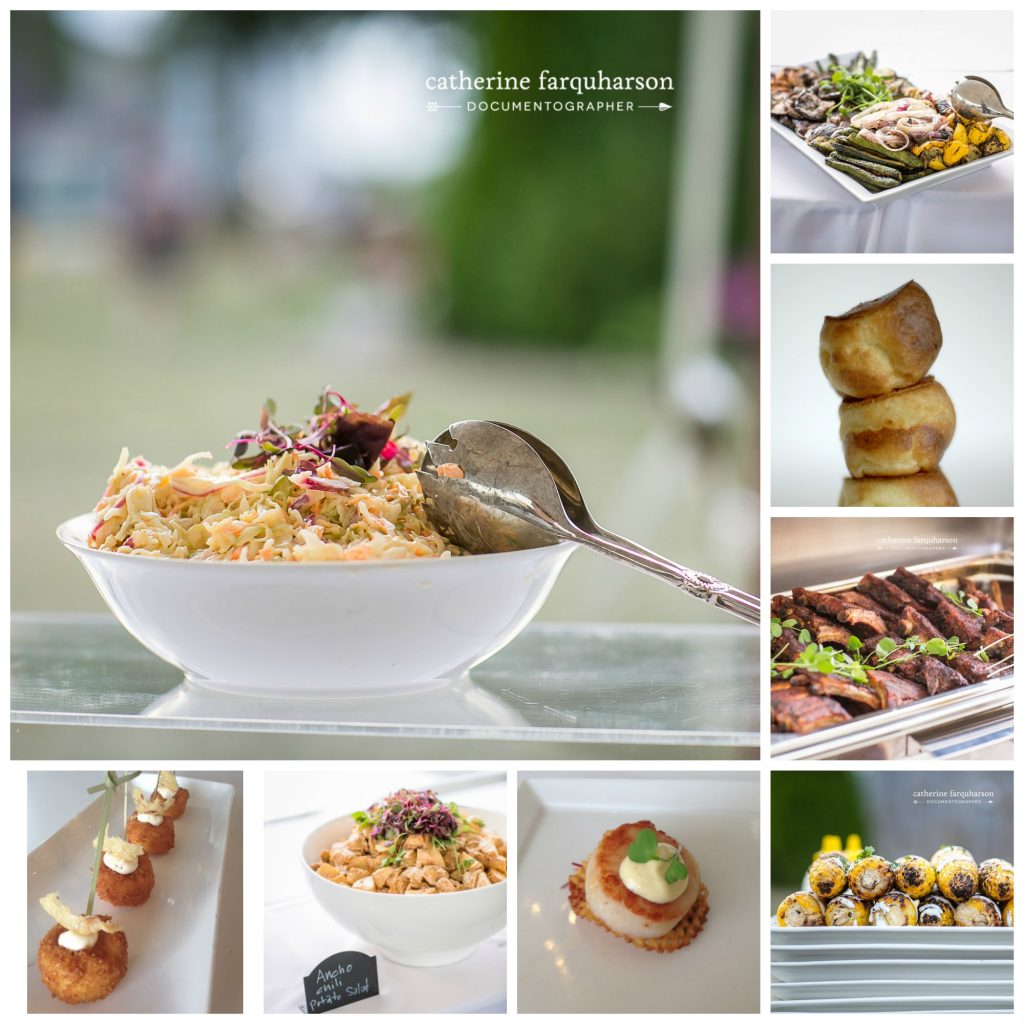 Serving their wedding cake as the plated dessert – it ended the meal perfectly!
To cap off the night, a late food station was set up of our famous Cheese Dreams (caramelized onion, bacon grilled cheese sandwiches) and strawberry rhubarb pies with vanilla bean ice cream – YUM!
We are so proud to have been able to be a part of this magical day and to work with such a great team. Thank you Emily & Brandon for choosing us as your caterers for your wedding, we wish you luck, love and laughter in all your future endeavors.

Photo Credit: Catherine Farquharson Documentographer & Yorkshire Pudding