We have been doing more and more cupcake towers for weddings these days.  Not only is it a great way to serve the "wedding cake" (much easier for guests to move around with!) but it also allows couples to be creative with flavours as it's not as big a commitment for guests.
So, when June and Thomas approached us to make coconut and pineapple cupcakes for their big day we were 100% on board!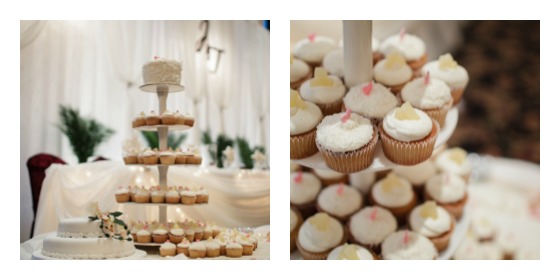 And with the help of their wonderful photographer, Joee Wong, their beautiful wedding was featured in Today's Bride. Congratulations to you both – looks like it was a wonderful celebration!