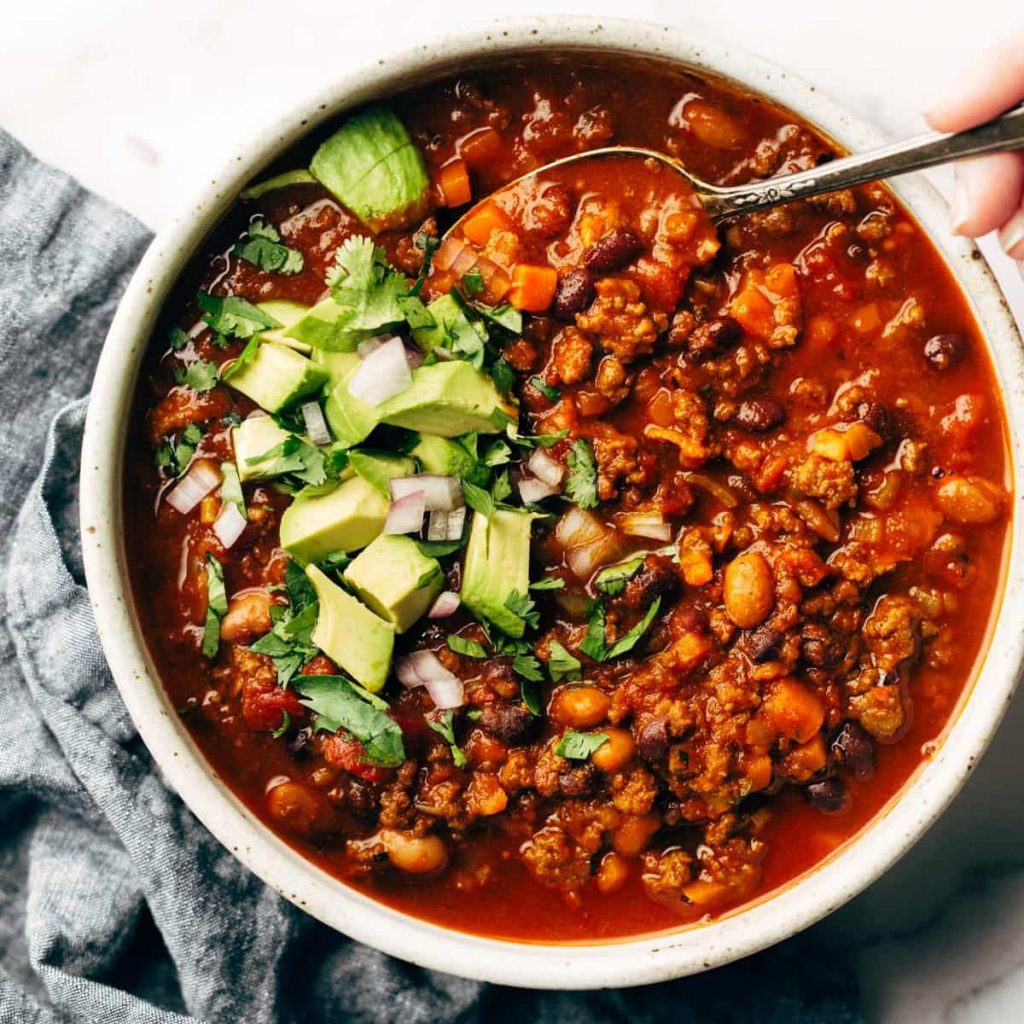 Please find our weekly To Go Foods Menu offerings. We are also now offering fresh produce, breads and baked goods which can be found on our order form.
We are now accepting orders for next week with both pick up and delivery options. If you choose to order electronically, we will send back a confirmation contract for your review; we will also discuss at that time delivery specifics and payment options. Please allow 24 – 48 hours for us to reply.
Wishing you all much health!
Meaty Casseroles
Traditional Beef Bourguignon with pearl onions, lardons, mushrooms*
$8o (feeds 6 – 8), $25 (feeds 2)
Shepherds pie of AAA beef, sweet corn, peas, carrots, veal reduction, garlic mashed potatoes*
$56 (feeds 8), $16 (feeds 2)
Indonesian beef goreng, ginger, coconut, tomato*
$70 (feed 8 – 10), $22 (feeds 2 – 3)
Balsamic, garlic and rosemary marinated sushi steak*
$35 (grill marked, uncooked, 1.5 lb average, 3 -4 servings)
Poultry & Fish Casseroles

Chicken Marbella: Bone-in chicken, olives, dates, sweet white wine marinade*
$75 (feeds 8-10), $22 (feeds 2-3)
Indian butter chicken with tomato, chickpeas*
$79 (feeds 8-10), $24 (feeds 2-3)
Chicken vegetable pot pie, puff pastry crust, thyme lemon cream
$62 (feeds 8), $18 (feeds 2)
Chicken Ropa Vieja: Torn chicken, chipotle, Southwestern spices
(1L, feeds 3 – 4, $20)
Maple soy marinated salmon, sesame* (raw)
$30 (2 x 6 oz)
Lemon dill shallot salmon* (raw)
$30 (2 x 6 oz)
Vegetarian Casseroles
Black bean, spinach, corn enchiladas, whole wheat shells, tomato enchilada sauce
$42 (8 pcs, feeds 4)
White bean cassoulet au gratin, rosemary and tomato
$18 (feeds 2)
Tofu Thai green curry, sweet potato, peppers, onions, mushrooms*
$16 per litre (feeds 2-3)
Pastas
Penne baked pasta, Italian sausage, arugula, forest mushrooms, grilled red pepper, mozzarella
$52 (feeds 8 – 10), $18 (feeds 2 – 3)
Classic meat lasagna with three cheeses
$56 (feeds 8)
Mac n' cheese, smoky bacon, spinach, white cheddar sauce, garlic crumb topping
$48 (feeds 8), $14 (feeds 2)
Soups, Chilis and Sauces
Cremini mushroom soup* – $14 per litre
Caldo Verde Soup: Smoked sausage, kale, white bean, bone broth * – $14 per litre
Carrot ginger soup* – $14 per litre
Vegetarian spicy 3-bean chili, carrots, peppers, corn* – $15 per litre
Classic chili con carne with kidney beans* – $16 per litre
Classic Bolognese* – $16 per litre
Dishes are available frozen (or fresh if requested). All * denote gluten-free items