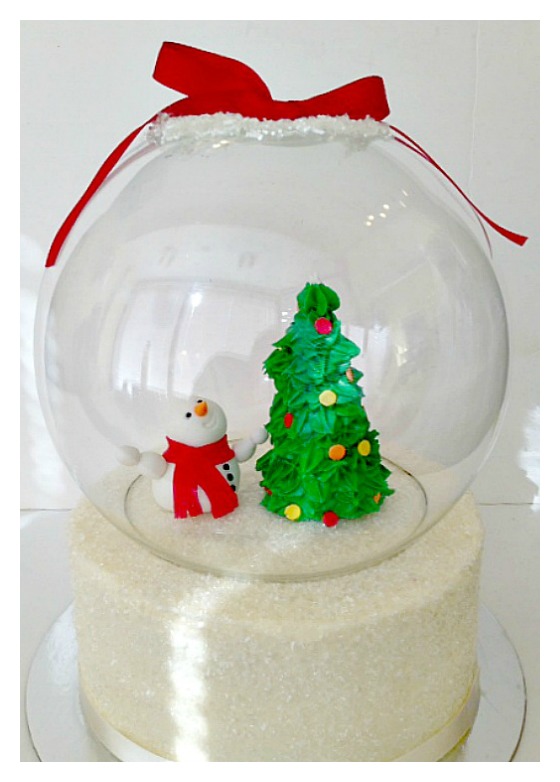 We recently created this snow globe cake for a festive party we catered in late October. While clearly not the holiday season, our client and her friends have an annual tradition that results in them hosting a Christmas/winter dinner each fall.
She chose to go with a snow globe theme, and this charming cake was the featured dessert. We're all pretty smitten with the look of it, and think it would be a fantastic addition to any holiday party you might be hosting.
While the snowman and Christmas tree are seasonal and adorable, we can make a variety of scenes for any snowy setting you may wish to create. We will need at least ten days notice to design and build a cake, and orders can be placed by contacting our event coordinators.