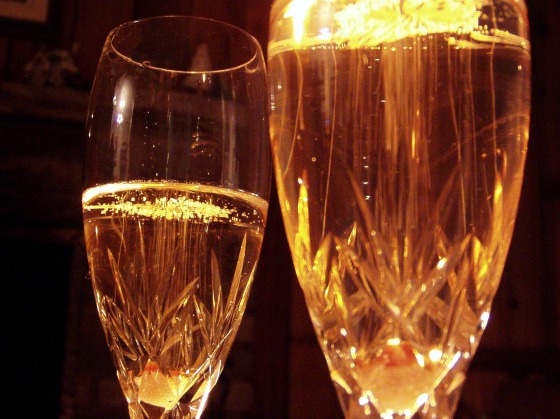 Happy New Year Yorkshire Pudding clients! We trust you had a happy holiday season complete with lots of rest and relaxation, and are ready to tackle 2014, despite the frigid temperatures that have invaded most of the country.
Speaking of the weather, we are happy to report that we had a successful December despite some of the challenges Mother Nature presented to us, most specifically the ice storm which left much of our city without power in the days leading up to Christmas.
However, despite the dark days we were able to keep almost all of the parties going thanks to the quick-thinking efforts of our chefs, who encouraged our clients to host cozy candlelit cocktail parties, complete with portable propane burners for cooking, instead of letting the weather put a damper on their celebrations. It wasn't ideal, but it worked, and if anything, it was memorable and left the guests with something to talk about.
We're happy to have heat and hydro today as we face what is slated to be the coldest day of the year, and look forward to working with you this season to make your special events a warm and delicious success.