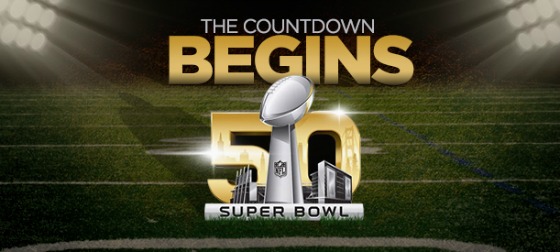 Are you getting excited for Super Bowl 50? The Broncos and the Panthers have fought tooth and nail to get this far and we can't wait to see who takes the trophy home this year.
Super Bowl Sunday draws in approximately 112 million viewers! Perhaps at least 50 pairs of these eyes will be hanging out at your place watching the magic happen? Let us help make your food planning easier so you'll have more time to watch the game, drink a beer, and yell at the TV!
Here are some items that are prepared for you to simply serve or pop in the oven!
Southern slow-cooked pulled pork, homemade BBQ sauce, floury kaisers $16 a litre (makes 4 sandwiches)
Beef sliders with cheddar, ketchup, mustard, pickles and onions – $48 (sold by the dozen)
Classic chili con carne with kidney beans, sour cream, scallions, shredded cheddar, rolls $18 per litre (serves 4)
Mexican 7 Layer Dip: seasoned re-fried beans, sour cream, guacamole, shredded cheese, black olives, tomatoes, green onions with our housemade tortillas – $40 (serves 8)
Fresh baked large chocolate chip cookies – $18 per dozen
Mini Red velvet whoopie pies – $24 per dozen
Get in touch with our event coordinators today to place your order before Thursday February 4! 416-233-9083 OR [email protected]