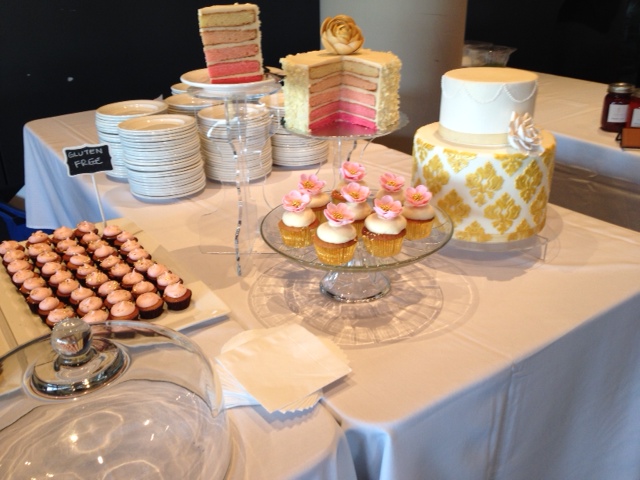 Dessert tables are always a huge hit at any event.  Most people would prefer to have just a nibble or bite of something to satisfy that sweet tooth instead of committing to a big slice of cake. Plus you don't really ever feel THAT guilty about taking one, or two or even sneaking that third little bite from the table.

Blush and gold are the perfect colour combo for a baby or bridal shower but the sky is the limit when it comes to dessert table themes.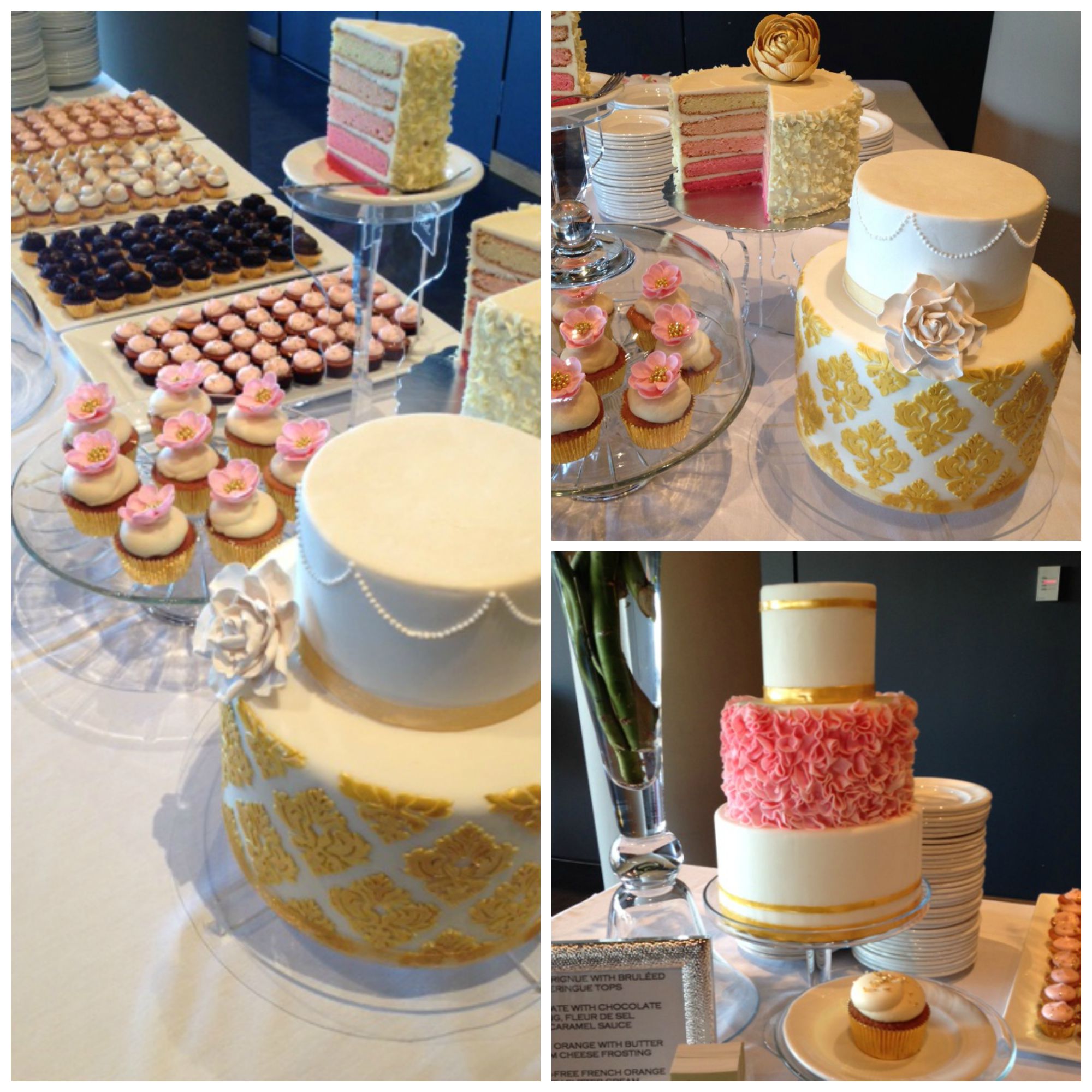 Here's a purple themed sweets table that was a close friend of Yorkshire Pudding's executive chef as well as the sister of one of our event coordinators.  Needless to say it was a beautifully done table with extraordinary attention to detail.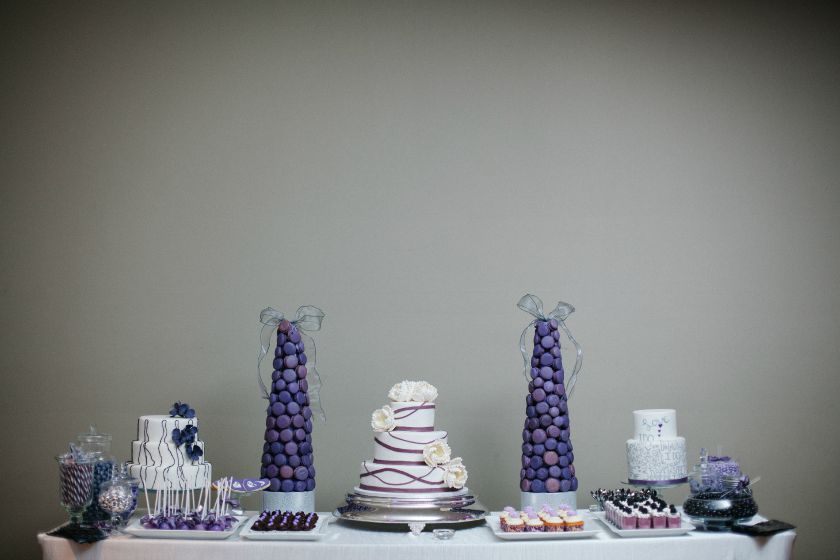 Bite size sweets in shades of purple all came together for a show-stopping array of deliciousness. Cupcakes, cakepops, monogrammed cookies, blueberry mouse and croque-en-bouche towers were just pieces of this table. To fill out any dessert table, it's always a great idea to hit up your local Bulk Barn and buy color themed candies and gums. It adds that special little something without breaking the bank.

Use your imagination and with a little bit of help from us, you can create that lasting focal point that guests will be ooh-ing and ahh-ing over for months to follow.