A very close friend of our Executive Chef/Owner, as well as the sister of one of our event coordinators, was married back in 2012. We'd like to honor that wedding today with our #ThrowbackTuesday (who said it HAS to be a Thursday to be a throwback?).
Tara woke up to a gloomy overcast of a day – generally a bride's worst nightmare.  Fortunately enough, the rains held off for just long enough to take the photos – made all the more dramatic by the windy weather.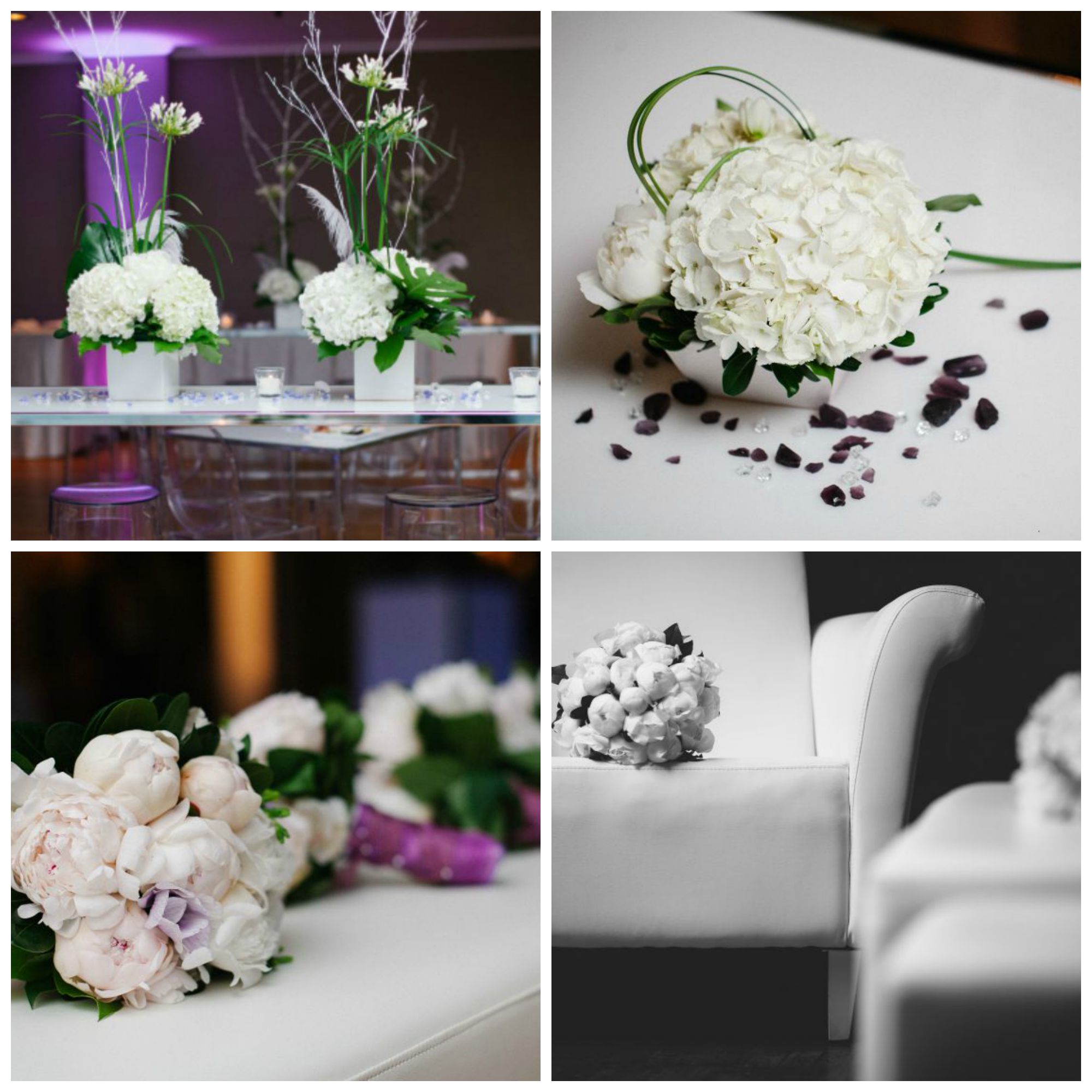 The reception was held at The Argonaut Rowing Club, a rustic event space overlooking Lake Ontario.  With the help of Divine Furniture Rental, they reenvisioned the space with lounge furniture and plexi tables/chairs giving the main hall a contemporary and fun feel. And since this was a cocktail party, "king" and "queen" chairs were set up in lieu of a head table – complete with benches for the wedding party.

To start, guests were offered passed hors d'oeuvres and bountiful antipasto table filled with an assortment of charcuterie, cheeses, pesto roasted and grilled vegetables, house-marinated olives, pickles, fried artichoke hearts and a plethora of fresh breads and crisps.

As the main attraction: pierogi, carved beef tenderloin and lobster risotto stations were set – a nod to the union of the Ukrainian and Italian descents.

The evening ended with a purple-themed dessert table (see photos from our previous sweet table blog) and late-night sliders paired with kettle chips kept the guest dancing into the wee hours.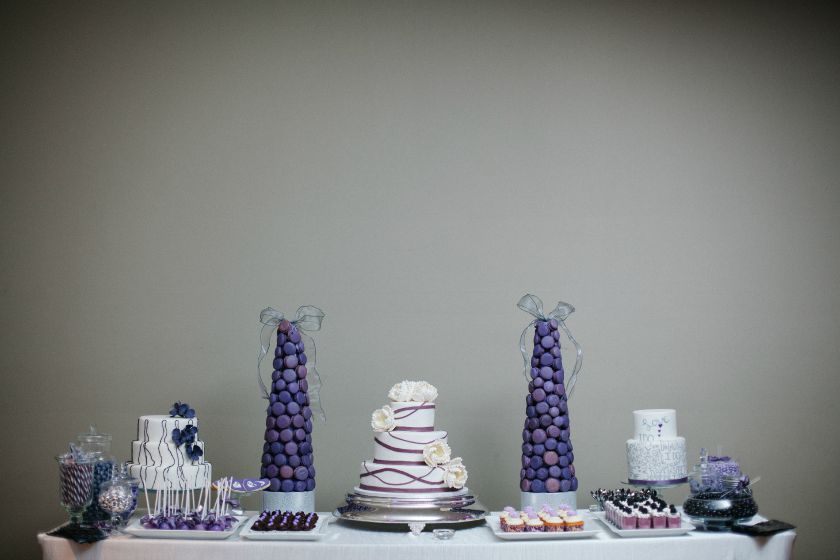 Despite the weather, the wedding was a huge success and the couple are expecting their first child in November – such happy news from a great couple!
Photos provided by Empty Cup Media