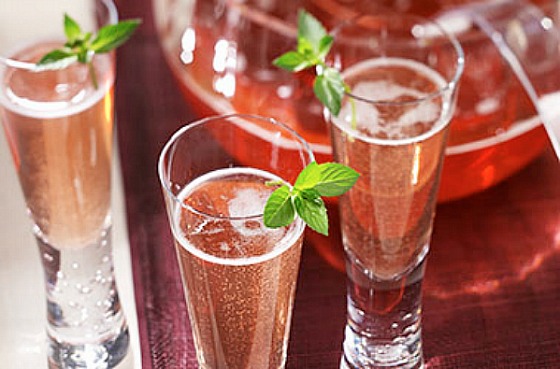 Looking for some late-minute festive foods for your office soiree, or something swanky to serve on New Year's Eve? Why not give our brand new Mix n' Mingle platter a try!
This new menu item is easy to serve, and will impress even the fanciest of guests. Made for a minimum of 25 people, it will allow you to cater to a variety of palates with one simple platter, which includes:
Assorted satays (1 beef, 1 chicken)
Chili grilled shrimp, lime aioli (2 per)
Assorted sushi: ½  assorted nigiri & ½ maki, pickled ginger, wasabi, soy (2 per)
Selection of flatbreads: Caramelized onion/black olive/rosemary, butternut squash/ricotta/sage, mushroom/parm/truffle oil/rosemary
Vietnamese Rice paper rolls with mint, cilantro, pickled vegetables and a sweet chili and coriander dipping sauce
Mediterranean dip platter: babaganoush, roasted red pepper hummus, herbed goat cheese dip, flatbreads, crostini, pita chips, marinated olives, dried dates and apricots
Selection of cheese (brie, cheddar, blue and chevre), fresh and dried fruits, nuts (optional) assorted crisps and crackers
Price: $27 per person (substitutions – $2 per)
Order today by calling 416.233.9863 to speak to an event coordinator, or email us at [email protected].
Also, for a sophisticated drink pairing we love the idea of offering guests a sparkling cocktail made with cranberries and champagne. To serve, place 1 oz. cranberry (or pomegranate) juice in the bottom of a chilled champagne flute, and add a small squeeze of lime. Top off with chilled champagne (or Prosecco) and garnish with 2 or 3 fresh cranberries and some fresh mint.