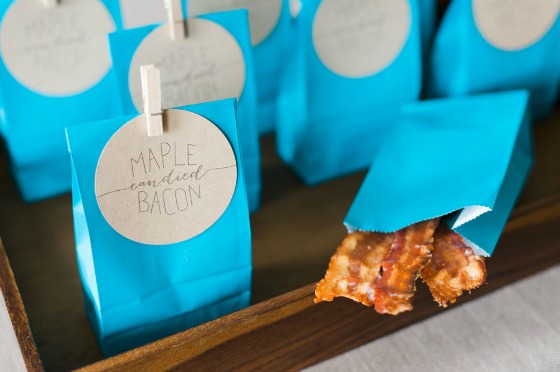 We had such an amazing time working alongside Weddingbells (and other fabulous vendors) and were honored to be featured in their Top 30 Wedding Trends 2015 segment.
Bacon had a huge boom in 2014 and it's not going anywhere quite yet. With restaurants, food trucks and bacon lovers alike, bacon has transformed menus all over the world. Shown here are our favourite twists on bacon trending:

Let's not forget about the beverages! Bitters are making a huge comeback thanks to shows like Mad Men slurping down old classics like the gin martini and Old Fashioned. Now you can have guests raving about your signature bitter cocktail with new infused flavours.

For more information and further wedding trends please visit:  http://www.weddingbells.ca/
Photos: Heidi Lau Photography  http://www.heidilau.ca/
Stationary: Bueno Market http://buenomarket.com/
Bitters Recipes: Dillon's Distillers http://dillons.ca/