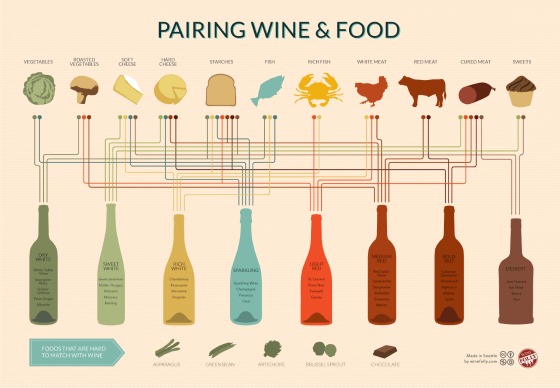 It's time to don your PJs, and possibly even your pearls, and cozy up for an evening of entertainment later this week when the Academy Awards air on television on Sunday evening. If you're thinking of serving wine for your viewing party, we found this handy basic wine guide that will help you determine which wines will pair well with the menu you've planned.
Here are a few tips to remember before you visit your local liquor store:
1. Wine should be sweeter than the desserts you're serving.
2. Bitter + bitter = bad. Don't pair high tannin wines with bitter food.
3. Fatty foods need either an acidic or high alcohol wine, otherwise the wine will taste flabby.
Tips and image via www.winefolly.com