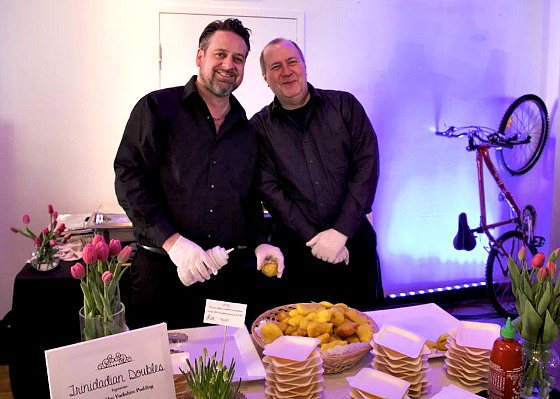 We received this kind letter earlier this week and are very happy that we were part of this successful and tasty event:
Dear Sarah,
On Wednesday, April 2nd, Toronto's urban scene came to life, "Cover me Urban" style at 99 Sudbury, The Glass Factory. A sold out crowd of over 250 guests explored the "Cover Me Urban" neighbourhoods savouring the best of food and drink and being entertained with break dancers, graffiti art, fantasy tattoos, air brushed t-shirts, a busy photo booth, music and our neighbourhood guide Ennis Esmer.
Thank you to Yorkshire Pudding for your inspiring support as a Cover Me Urban food sponsor in this inaugural year. Together we all gave back and raised $41,000 to invest in the future of the youth who call Youth Without Shelter home. To read what "Fresh Print Online Magazine" had to say about Cover Me Urban please go to: www.freshprintmagazine.com/cover-urban.
Warmest Regards,
Cover Me Urban Committee