We were so excited (but not surprised!) to hear that the wedding we catered for Alice and Byron in May got featured on The Wedding Co.! The couple approached us after having seen our Afternoon Tea editorial and wanted something equally as stunning – which, because of their eye for beauty and attention to detail, they absolutely achieved.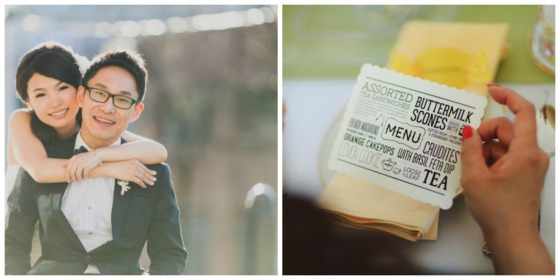 EVERY detail was perfectly planned – from the fun photobooth to the collection of vintage tea cups the couple collected over the months leading up to the wedding (these became the take-away for guests as well – so sweet!). And how gorgeous is the yellow and green palette against the crisp white backdrop of the Andrew Richard Designs?
The ceremony was followed by fresh-squeezed juices and canapes served on the patio while the main reception featured a formal high tea. Offerings included the usual (but always delicious) suspects: dainty finger sandwiches, rock-sugar topped scones with clotted cream and housemade preserves, crudites (in yellows and greens of course!) cups with basil feta dip, sweets, cake pops and citron-hued macarons.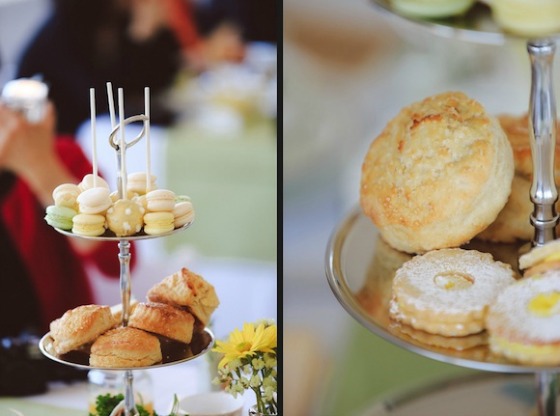 Thank you Alice & Byron for choosing us to help make your spectacular day even more delicious!
For more highlights from the day and a full vendor list please see the complete post on The Wedding Co.
Photography: Jamieson Dean
Venue: Andrew Richard Designs
Dress: Vera Wang
Jewellery: Etsy.com
Suit: Ted Baker
Bow Tie & Pocket Square: TheTieBar.com
Invitations / Menu: handmade by bride and groom
Florist: With Joy
Rentals: Chair-man Mills
China tea cups and glassware: sourced and provided by bride and groom
Photo booth backdrop: backdropoutlet.com
Props: Etsy.com
Vases of all shapes and sizes: kijiji.com