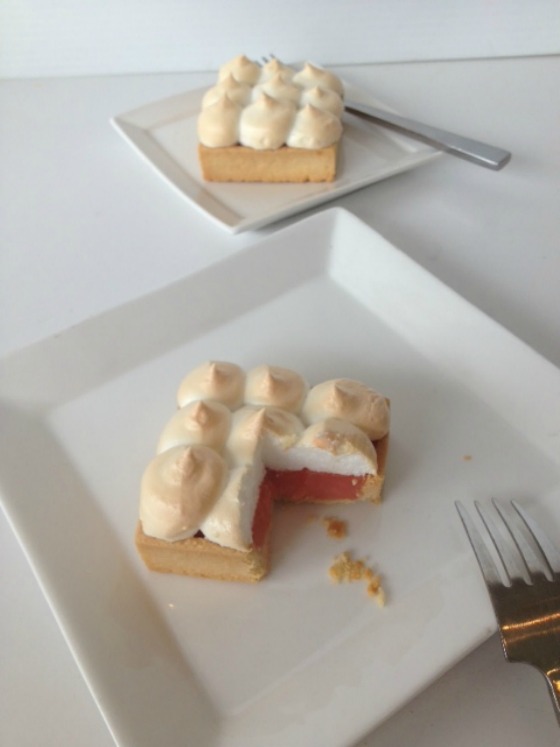 Now I don't know about you, but I LOVE rhubarb. This humble fruit (actually, technically it's a veggie) is only available for a short time – as in, right now – and makes the most wonderful desserts and sauces. Although it's natural tartness has to be countered with generous amounts of sugar, it still somehow provides the perfect foreground for other seasonings – orange zest , ginger and tarrgon are just some of the flavours that play well with rhubarb.
On our current Dinner Menu we have decided to let rhubarb sparkle on it's own in this Rhubarb Meringue Tartlet. The rhubarb is juiced and made into a curd with the addition of eggs, butter and sugar. The hot curd is baked in the tart shells and then topped with soft, billowy meringue before being bruleed.
Served the day they are made, these little delicacies, much like the rhubarb season, are not to be missed.